Image Gallery

Feet and Tips of the Toes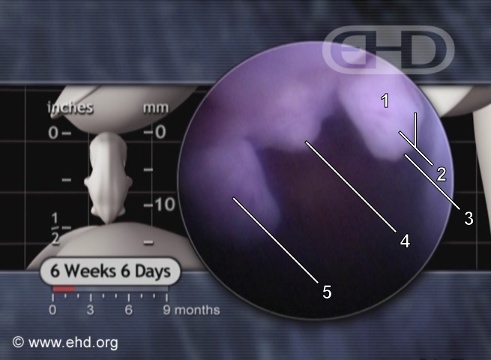 Note:
Development of the feet and toes lag behind that of the hands and fingers by just a few days. Notching between the tips of the toes is now underway.
Label Key:
1. left foot
2. digital rays
3. notching
4. genital tubercle
5. right foot
All ages referenced to fertilization, not last menstrual period.