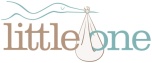 Pregnancy Snapshot
Birth
(*Ages are referenced from time of conception or fertilization,
not from the beginning of your last menstrual period. One month equals 4 weeks.)
Pregnancy Pictures
• Baby's foot is now about three inches long (about 7½ cm).
• Baby sometimes drinks 450cc (or 15 oz) of amniotic fluid each day.
• Air breathing begins.
---
*All prenatal ages are referenced from the time of fertilization (or conception).
One month is defined as exactly four weeks.