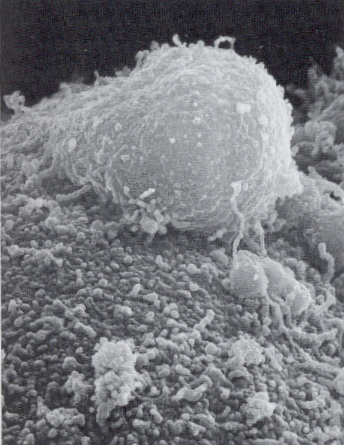 SEM of the second polar body seen in Figure 16 (original magnification x1000). The polar body appears connected through long microvilli with the left blastomere.

From: Makabe et al., 2001. Reproduced with permission of the Italian Journal of Anatomy and Embryology.

Keywords: blastomere, microvilli, second polar body, two-cell embryo

Source: The Virtual Human Embryo.