Image Gallery

The 9-Week Fetus in Motion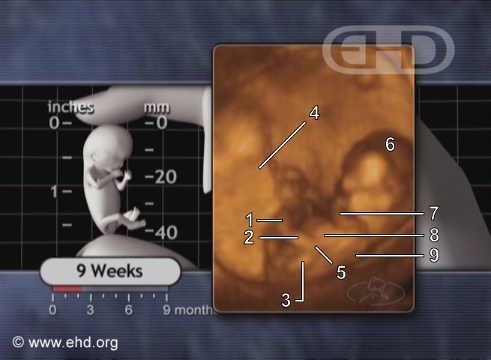 Note:
The fetus is very active at times. Movement is essential for developing and maintaining healthy muscles and bones.
Label Key:
1. foot
2. lower leg
3. left thigh
4. placenta
5. left knee
6. head
7. left upper arm
8. abdomen
9. back
All ages referenced to fertilization, not last menstrual period.